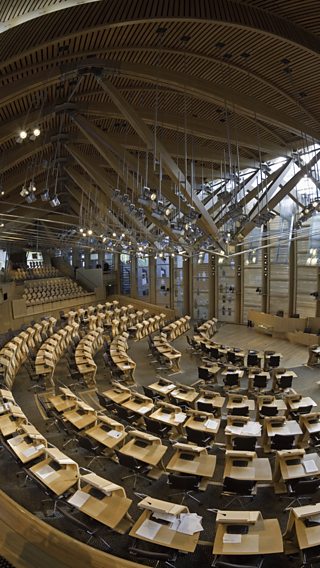 The Scotland Act (1998) created the Scottish Parliament. As with the UK Parliament, all bills passed by the Scottish Parliament have to receive the Royal Assent before they can become law.
The Scottish Parliament works in a similar way to most other parliaments around the world. MSPs can hold debates and make new laws in the areas for which the Scottish Parliament has powers to do so. The parliament and the MSPs within it, have responsibility for spending the parliament's budget.
The Scottish Parliament does not have a second chamber like the House of Lords. Instead, it has a powerful committee system. They can propose bills as well as scrutinise them. These committees have five to fifteen members, and they will discuss legislation in detail and work closely together.
The Scottish Parliament's Public Petitions Committee considers any issues raised by members of the public brought to the Scottish Parliament in the form of a petition, providing they meet certain criteria.