When interpreting graphs, there are three things you should always look for first:
What are the labels on the axes, what do the data points

represent

?

What units are these quantities measured in?

What is the pattern? Is it a straight or curved line?
We also have to be on the lookout for misleading graphs. These graphs are often used to convince us of a certain viewpoint or to sell a product.
Imagine this graph was displayed during a news story about house prices rising: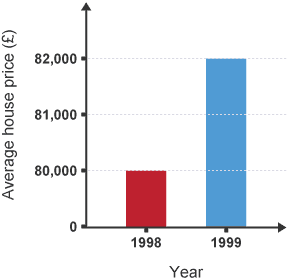 The graph is designed to make you think that there has been a major change in price over the last year. Look closely at the y-axis. Did you notice that the first number on the axis was £80,000?
If the graph was drawn correctly it would look like this: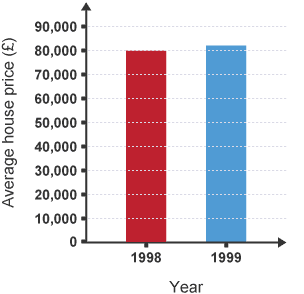 This graph is not as shocking however and so is far less likely to be used in a news story.