Use the form
to calculate the angle.
To calculate C if it was acute use the inverse
button on the calculator (
).
C = 77°
But angle ACB is obtuse therefore angle C cannot be 77°.
Use the sine curve to calculate the obtuse angle.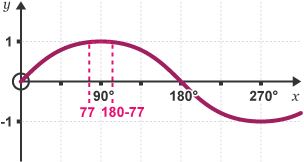 Angle C must be 103°.