A student is investigating some electrical components.
The student is given an electrical component in a sealed box.
She has to find out what the electrical component is by experiment.
Her results are shown in the graph below.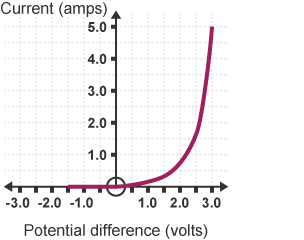 Explain how the student could know that the electrical component in the sealed box is not an ohmic conductor. [2 marks]
For ohmic conductors the current is directly proportional to the potential difference applied across it [1].
This graph is curved so it is not an ohmic conductor [1].