There is a resultant force on a model rocket of 0.5 N upwards when it takes off. The arrow on the diagram shows the size and direction of the force of gravity acting on the rocket when it takes off.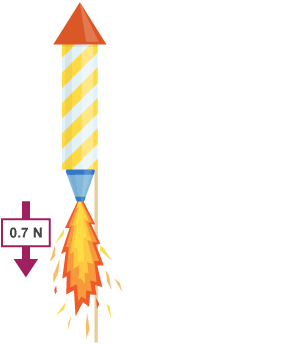 Add another arrow to the diagram to show the thrust produced by the burning fuel at the time the rocket takes off. You should label the arrow with the size of the thrust. [2 marks]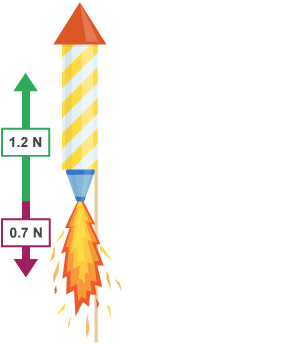 For the best chance of gaining full marks, make sure that the arrow points upwards [1] and that you have labelled it with the size of the force [1].