In 1966 the Black Panther Party set up in California.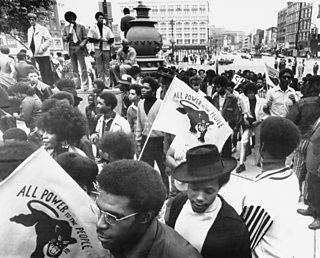 The party was supposed to be a black American self-defence group within the Oakland ghetto.
It attracted national attention when a group of Black Panthers invaded the California State Legislature to protest.
It was popular with young black Americans and most American cities had a branch of the party by 1968.
In the ghettos, self-help groups were organised for black American communities.
In 1969, 27 Black Panthers were shot dead by the police in several gunfights and over 700 Panthers were arrested for various offences. They eventually broke up in 1982.