The figure below shows part of a roller coaster ride seen from the side: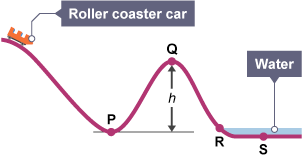 The roller coaster car rolls down towards P. The car has mass,
kg, and velocity,
m/s.
Which of these is the correct equation for calculating the kinetic energy of the car? [1 mark]
Tick one box.