Poor health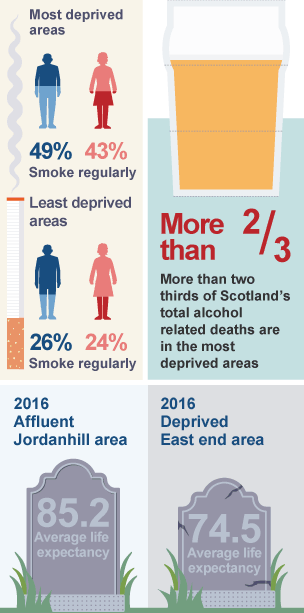 In 2019 in Glasgow, the average life expectancy of a female in an affluent area is 83, while women living in the city's most deprived areas are only expected to reach 73.
Those living in the most deprived areas are four times more likely to die from alcohol-related deaths than those in affluent areas. Also in these parts, 36% of people smoke in the most deprived areas compared to 11% in the least deprived.
The Glasgow Centre for Population Health notes that a higher proportion of babies born to mothers from more deprived areas have a lower birth weight, compared to those born in more well off parts.