A summary of movement and settlement in the UK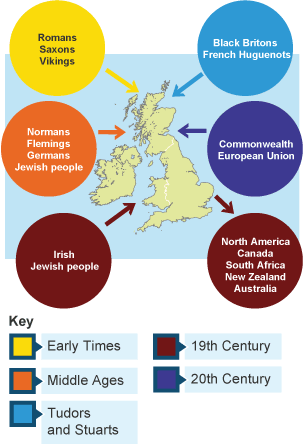 Many different groups have come to settle in Britain:
In the Middle Ages, Normans came as conquerors, Flemings and Germans as traders, and Jewish people as money lenders.

In Tudor and Stuart times, the first black Britons came to live in England, as well as French Huguenots fleeing persecution.

In the 19th century, there were large migrations of Irish people as well as Jewish people from Eastern Europe.

In the 20th century, millions of people have come to live in Britain from the Commonwealth and from the

European Union

.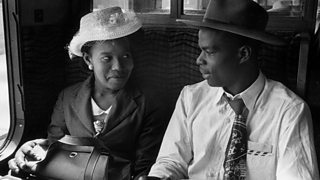 Think about:
the facts about when and why they came

how they were treated and how some were discriminated against and attacked

the effect they have had on Britain's culture, society and economy
By contrast, in the 19th century, many people left Britain to settle abroad.