Carbon forms a huge variety of both synthetic and natural molecules. These organic molecules have a structure based upon carbon chains and/or carbon rings. A 'family' of organic compounds with the same functional group is called a homologous series.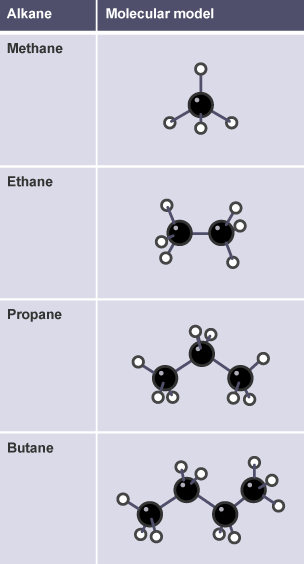 The properties of organic molecules depend on their structure being made of simple molecules. The atoms in an individual molecule are joined together by strong covalent bonds. The intermolecular forces between molecules are weaker.
The intermolecular forces vary between molecules, so different organic compounds have different melting points and boiling points.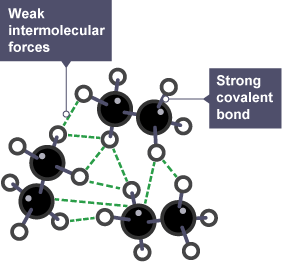 Simple molecular substances have no overall charge, and their electrons are not free to move. So these substances are poor conductors of electricity and heat.