Genetic key terms
The diagram shows the relationship between the cell, its nucleus, chromosomes in the nucleus, and genes.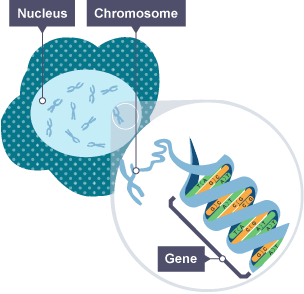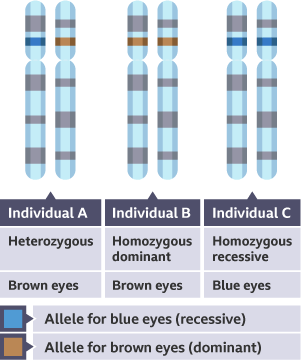 Alleles may be either dominant or recessive:
Some characteristics are controlled by a single gene, such as fur colour in animals and red-green colour blindness in humans. However, most characteristics are caused by the interaction of many different genes.