Calculate the angle KJL. Give the answer to one decimal place.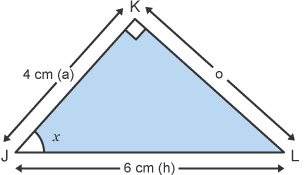 Label the sides of the triangle
,
and
.
Next choose the correct ratio from
.
In the triangle the lengths
and
are known.
Use:
. Do not round this answer yet.
To calculate the angle use the inverse cos button on the calculator (
).