In 1941, the Liberal politician William Beveridge set out to discover what kind of Britain people wanted to see after the war.
His report, officially entitled Social Insurance and Allied Services, was a key part of the plans to rebuild and improve Britain after the war had ended.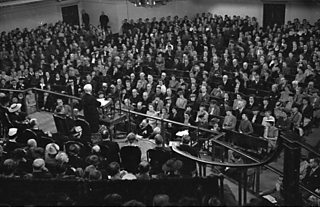 As a result of this research, he declared that there were five giants on the road to reconstruction. These were:
To help make a better Britain and to tackle these five 'evil giants', he proposed setting up a welfare state.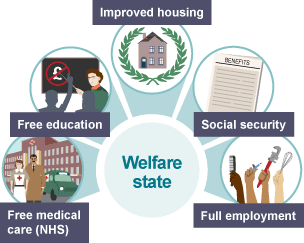 Why did so many politicians and people want to establish a welfare state?
People had sacrificed so much during World War Two, they believed they had fought for a better future and deserved it for their contribution to the war. Many believed in a fairer society with:
free medical care

old age pensions

affordable housing
The idea was to offer people a safety net from the cradle to the grave. It was a key Labour party policy, as promised in the 1945 election campaign.