State the functions of the organ labelled C in the diagram. [2 marks]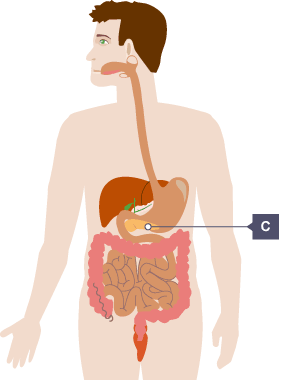 The organ is the pancreas, but you will not get marks for saying this, unless you are asked, specifically, to name it.
Its functions are to release enzymes, contained in pancreatic juice, and to produce insulin.
Note that insulin is in the Homeostasis section of the course - you will often be asked to draw on your knowledge from other areas of Biology to answer questions.