Electromagnetism
Induced voltage
A

voltage

will be induced (generated) in a wire when the wire is moved between the poles of a magnet.

If the wire forms part of a complete circuit, this induced voltage will cause a current.

The induced voltage can be made greater if the wire is formed into a coil.
Look at the meter readings in the following images.
Step one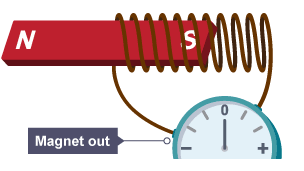 Step two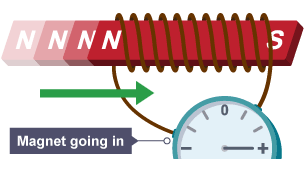 Step three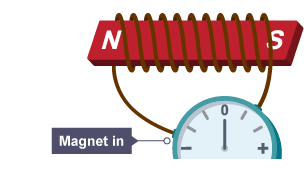 Step four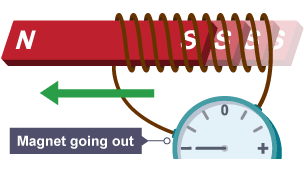 The voltage is induced and so the current is generated, only when the magnet and the wire (coil) move relative to each other. This is because a conductor must cut across magnetic field lines for a voltage to be induced.