The Treaty of Birgham
Edward I of England had been friendly towards Alexander and Scotland, so the Guardians informed him of Alexander III's death and of the arrangements for Margaret's coronation.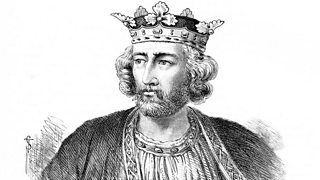 Edward I was interested in becoming more involved in Scotland's affairs and suggested to the Guardians that Margaret be married to his son, who was also called Edward.
As a result the Treaty of Birgham was signed in 1290, near the Scottish border with England. There were a number of conditions in the marriage agreement:
Edward I's son, the future Edward II, would marry the Maid of Norway.

Scotland would remain an independent country.

All decisions affecting Scotland would be made in Scotland.

The agreement would only be finalised once the marriage took place.
The death of the Maid of Norway
Tragedy struck in October 1290 while Margaret was travelling from Norway to Scotland. She took ill aboard ship in dangerous seas and died in Orkney, not far from the Scottish mainland.
This meant that the Scottish Kingdom was again in crisis:
With Margaret dead, the Treaty of Birgham was meaningless.

There was no direct heir to the Scottish throne, as Alexander III's family line had been extinguished.

Some of the Scottish nobles including Robert Bruce, were preparing to fight for the throne.