The main nuclear fuels are uranium and plutonium.
In a nuclear power station, nuclear fuel undergoes a controlled chain reaction in the reactor to produce heat - nuclear energy is converted to heat energy:
heat is used to change water into steam in the boiler;

the steam drives the

turbine

(heat to

kinetic energy

);

this drives the generator to produce electricity - kinetic to electrical energy.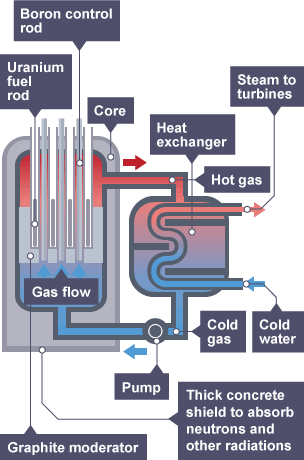 Nuclear and geothermal energy are the only energy resources that do not come from the Sun.