Often three letters are used to describe an angle. For example, angle LMN is shown below: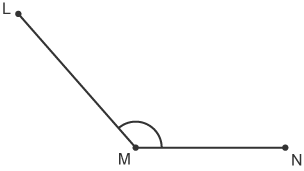 Follow these steps to draw the angle
1. Draw the line QR

2. Place your protractor on the line QR. Ensure that the centre of your protractor is over the point Q. Make a mark at
.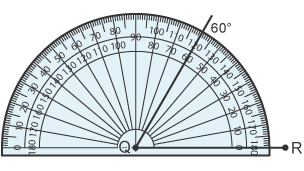 3. Remove the protractor and join Q to the
mark. Label this point P.
4. If necessary, mark the angle.