The Zong was an overloaded slave ship which crossed the Atlantic in 1781.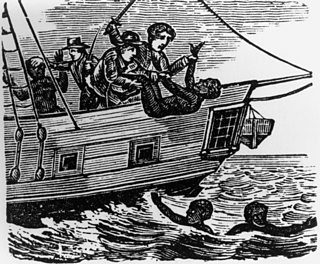 Due to a navigational error, the ship missed its destination in the Caribbean and had to spend an extra three weeks at sea. Drinking water was growing short and sickness had spread among the slaves and crew.
Approximately 131 African captives were thrown overboard and drowned because if they had died on board, the crew could not claim insurance money on the lost cargo.
The crew were tried in 1783, although the case was heard as an insurance dispute rather than a murder trial.
The case came to symbolise the horrors of the Middle Passage and strengthened the abolition campaign.
The video below describes life on board the slave ships and the Zong massacre.