The overall process of fermentation in animal cell and plant and yeast cells are shown in the diagram below.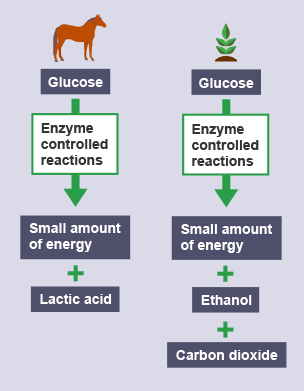 15 times more energy is released per molecule of glucose when oxygen is present and aerobic respiration occurs.
The process of respiration is controlled by specific enzymes so is affected by the temperature of the cell environment.