A student used paper chromatography to investigate the colours in different inks. The diagram shows the apparatus the student used.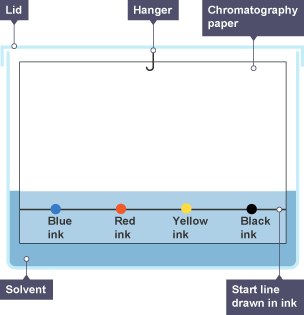 The student made two mistakes in setting up the apparatus.
Identify the two mistakes and describe the problem each mistake would cause. [4 marks]
This question is AQA material which is reproduced by permission of AQA.