Different electrical wires need to have a cross-sectional area that is suitable for the power output.
The figure below shows the recommended maximum power input to wires of different cross-sectional areas: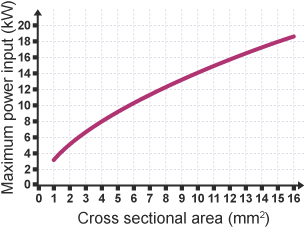 A new electric shower has a power input of 13.8 kW.
Determine the minimum diameter of wire that should be used for the new shower.
The diameter, d, can be calculated using the equation:
A is the cross-sectional area of the wire. [2 marks]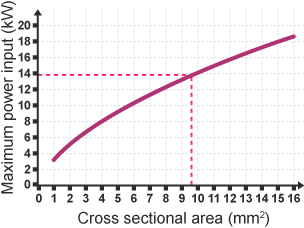 The graph shows that a power of 13.8 kW requires a cross sectional area of 9.6 mm2. [1]
Therefore:
diameter =
Minimum diameter = 3.50 mm [1]