Sustainability in the Lake District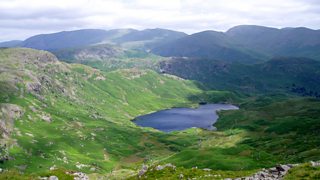 Here are some of the measures that have been adopted to help maintain the Lake District for future generations:
The National Trust and other conservation groups have undertaken footpath maintenance. Some paths have been rebuilt or access restricted to reduce the effects on paths and vegetation.
Public transport has been improved and subsidised, for example the Langdale Rambler bus service. Visitors are encouraged to use the buses instead of bringing their cars into the national park.
Restricted parking zones have been set up in some villages, for example in Elterwater. The car park on the edge of the village has been expanded and parking on grass verges and near houses has been restricted.
Raising awareness of conservation issues for visitors with posters and leaflets at tourist information and visitor centres.
A 10 mph speed limit was introduced on Windermere in March 2005. The lake had become congested with powerboats and water-skiers, and noise from the speedboats was spoiling the lake for other users such as swimmers and canoeists.
There was also concern that the wake from powerboats had caused shore erosion and that boats had contributed to pollution and the disappearance of reed beds in the lake. Conservationists welcomed the new speed limit, but speedboat owners, water-skiers and boat companies around the lake objected to the change. Businesses have been affected and boat users have had to find alternative lakes.