Case study - the Lake District
The UK's national parks take in some of the country's most beautiful natural landscapes including coasts, mountains and forests. In 1949 the National Parks and Access to the Countryside Act was passed in order to protect the UK's areas of natural beauty and ensure that everyone could enjoy them today and in the future.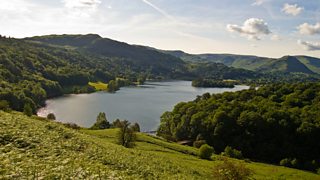 There are currently 12 national parks across England and Wales, including Dartmoor, the New Forest, the Lake District, the Peak District, the Yorkshire Dales and Snowdonia.
The Lake District National Park was created in 1951. Covering 880 square miles, it is the UK's largest national park and receives 12 million visitors a year.
People come to the Lake District for many reasons including hill walking, rock climbing, mountain biking, fishing and boating. They also come to visit historical buildings or just to enjoy the beautiful lakes and mountains.
Balancing different interests
The park is managed by the National Parks Authority (NPA), which attempts to balance the conflicting priorities of different park users. For example:
The protection of the park's environment,

wildlife

and natural features - things that can be harmed by excessive tourism. This is not only the Authority's job, but is also powerfully lobbied for by conservation and wildlife groups.

Tourists who come to enjoy the park need roads, parking, accommodation, shops and restaurants which are not necessarily going to be good for the countryside.

Local businesses may want to encourage more and more visitors.

Farmers may be concerned about damage to fences and livestock by walkers and their dogs.

Local residents may be worried about congestion, littering, noise pollution and the erosion of footpaths.
If these competing interests are not carefully balanced, the result could be damage to the environment, local people becoming upset or even hostile and tourists being deterred from visiting the park.