Culture and society
Religion
Officially China is an atheist society where religion is not seen as compatible with communism. Nevertheless, China is a country with a huge diversity of religious beliefs. Figures vary widely and suggest as many as 200 million people may be followers of a religion.
Despite the guarantee of religious freedom in the Constitution and recent expressions of government support for official religions, religious groups are controlled. Membership of officially recognised religions such as Buddhism has expanded in recent years.
Followers of religions that are not recognised, including many Muslims in the western Chinese provinces, are subject to repression. Followers of unrecognised quasi-religious groups such as Falun Gong are heavily persecuted.
Freedom of information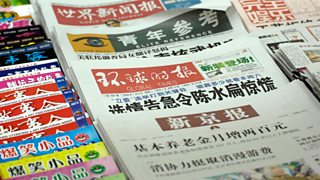 Aside from the media within Hong Kong and Macau, the Chinese media is one of the most heavily controlled in the world ranking 173 out of 178 according to the Index of Press Freedom (2013).
Newspaper/print media
All official media publications are in some way state owned or state controlled. The numbers of journalists arrested or publications closed down has increased.
Investigative journalism has also increased. In December 2014, Liu Tienan, a former top economic official was jailed on bribery charges originally alleged by a Chinese journalist.
Television/radio
There are 374 TV channels in China but like the print media, TV programmes and news content is state controlled.
The Internet – The Great Internet Firewall of China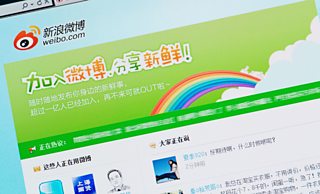 There are more than 60 regulations that limit access to the internet. The Chinese authorities have spent millions of pounds on technology that restricts internet freedom. As well as blocks on certain websites, eg those mentioning human rights or Tibet, critical comments that appear on discussion forums or blogs are quickly removed.
China has been described as building a 'Great Internet Firewall'. More than 30,000 'internet police' oversee internet cafes or internet content. Many 'cyber-dissidents' have been arrested after calling for reform or for making comments that are critical of the authorities.
In 2009, President Obama criticised China for lack of internet freedom. In 2010, Google complained the Chinese authorities were using its search engine as a means to identify those trying to get round the firewall.
Women's rights
According to the Constitution, women in China have equal rights in areas including ownership of property, educational opportunities and inheritance. Gender equality has been part of the CPC agenda for a number of years and groups such as the All-China Women's Federation have been allowed to campaign for improved rights for women.
Where women's rights conflict with government policy, eg abuses related to family planning, women's rights come second. It is argued that the Chinese authorities do not do enough with regard to domestic violence, the trafficking of women who are sold into prostitution, or about educational or employment discrimination. For example, there are many more illiterate girls than boys, and women only earn around 60 per cent of male earnings (Euromonitor, 2013).