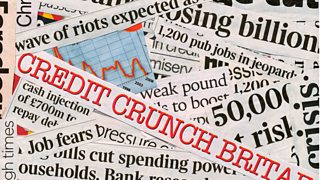 Headlines should grab the audience's attention to persuade them to stay with the story
When writing a headline, the most important thing is to make sure it is clear and can be read and understood in a single glance.
The trick is to interest, intrigue and give a real sense of the story to the widest possible audience - without being sensational. Headlines are often short, active sentences, such as the improbable old journalistic favourite: MAN BITES DOG
Headlines can be creative with witty references and wordplay. 'Super Caley go ballistic, Celtic are atrocious' was a headline used by The Sun in 2000 when underdogs Inverness Caledonian Thistle beat giants Celtic in the third round of the Scottish Cup. Alliteration can also be used.