The reproductive system of a child is not mature. It needs to change as a boy or girl develops into an adult, so that the system is fully working. The time when the changes happen is called puberty.
Most girls begin puberty between ages 8 and 14, with an average of 11. Girls develop more quickly than boys and most finish puberty within four years. Most boys begin puberty between ages 9 and 14, with an average of 12. Most boys finish puberty within six years.
The changes happen because of sex hormones produced by the testes in boys and by the ovaries in girls. Some changes happen in boys and girls, while others just happen in boys or girls. Here are some changes that happen to both boys and girls:
underarm hair grows

pubic hair grows

body smell gets stronger

emotional changes

growth rate increases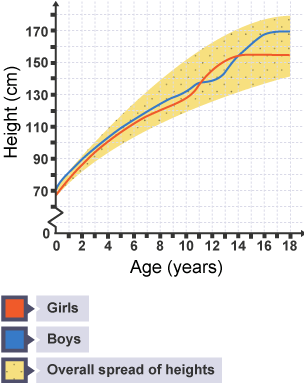 The time between puberty and adulthood is called adolescence.