Specific feeding sequences (and therefore flow of energy) can be represented as a food chain.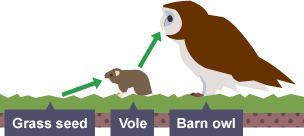 Arrows between each organism show the direction of:
Food webs show a number of food chains that are interlinked due to the organisms involved living in close proximity.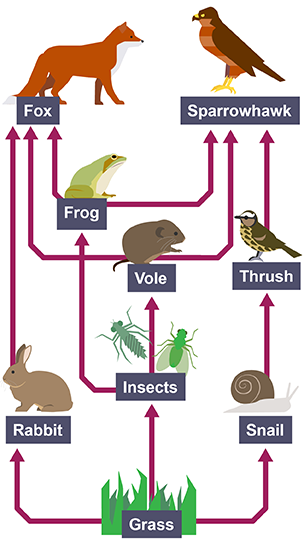 Most organisms will have more than one food source that can be seen in a food web but not a food chain.