Q1. Amelia and Shabana win a sum of money, which they agree to share in the ratio
.
If Amelia receives
, how much will Shabana receive?
Q2. A necklace is made using gold and silver beads in the ratio
. If there are
beads in the necklace:
a) How many are gold?
b) How many are silver?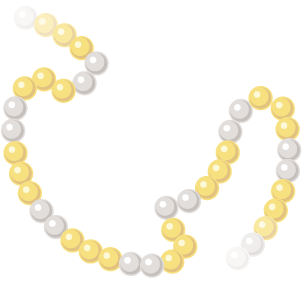 A1. Amelia receives
parts, which is equivalent to
. Therefore,
represents
parts.
represents one part, so one part is
.
Shabana receives
parts:
.
A2. Gold : Silver
, so there are
parts altogether.
, so
part represents
beads.
a) Gold
beads.
b) Silver
beads.