Induction is the training given to new workers so that they understand their role and responsibilities and can do their job.
Staff should learn new skills throughout the course of their career to stay productive. Training improves technical, personal or management skills and will increase staff efficiency. There are two main training methods:
on-the-job training

where experienced members of staff explain a job or a skill

off-the-job training

where outside experts are paid to explain a job or a skill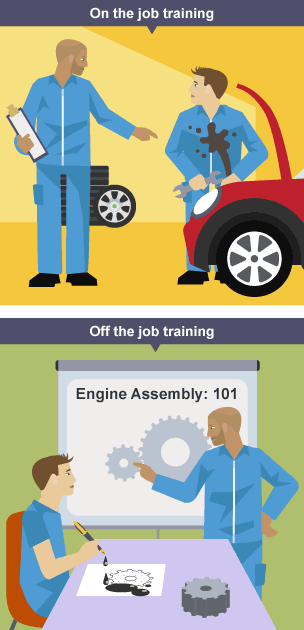 An annual staff appraisal is a chance for an employee to discuss their recent work and future training needs with their line manager in a meeting.
Retaining workers is important to a firm because it costs time and money to hire and train a replacement. Appraisal and training helps motivate staff and so improves staff retention.