Life was often very difficult for former slaves who had little education or savings.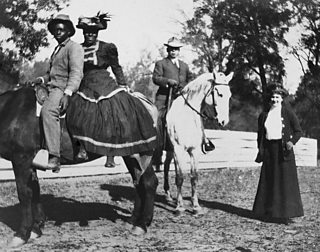 Often the only jobs they could obtain were in agriculture as sharecroppers or share-tenants.
The former slaves had to rent their farms as well as take out loans for seeds and farming implements. At the end of the year they were often in debt to their white landowners.
Former slaves who worked in towns were not much better off.
Former slaves in skilled jobs such as carpenters and stonemasons found themselves being pushed out by white workers.
It became very difficult to get skilled work. They often ended up in unskilled jobs such as janitors or porters, or having to do work for lower wages than whites would accept.