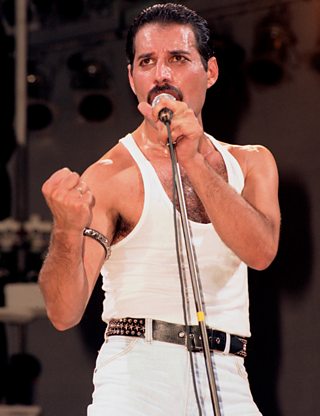 Killer Queen was Queen's first international hit, charting across Europe as well as the USA. Brian May described Killer Queen as "the turning point". After Killer Queen, the band went on to become one of the biggest in the world, releasing albums through to the mid-90s, touring worldwide at outdoor arenas, and achieved the third best-selling British single of all time with Bohemian Rhapsody.
The music of Queen is the foundation for the musical We Will Rock You, which opened in London in 2002 and ran for 12 years. It was written by Ben Elton, who collaborated with Queen members Brian May and Roger Taylor to create an original story told through Queen's music.
In popular culture, Killer Queen features in the TV series, Highlander, to accompany the onscreen action. Music computer games have been devised whereby the player will simulate the guitar parts of Brian May. This has brought the music of Queen to a new, younger generation.
American popular music singer, Katy Perry, said that the song Killer Queen helped her discover music and become comfortable in herself when she was 15-years-old. Katy Perry is known for her visually colourful live performances, similar to Queen's theatrical live-shows.