Industrial melanism in light and dark peppered moths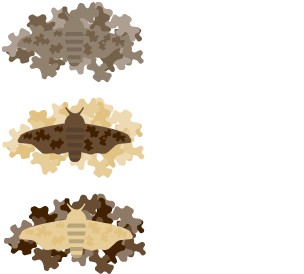 Peppered moths exist in a variety of colours. Light-coloured moths have DNA sequences that code for less of the pigment melanin. Dark moths have DNA sequences that code for more melanin.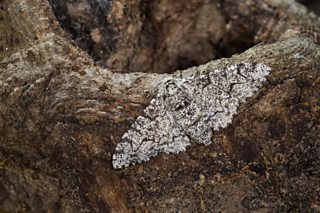 Light peppered moths camouflage themselves against light lichens on trees.
During the 19th century, pollution killed off some of the lichens and soot deposits caused the bark to appear darker.
Light-coloured moths were no longer camouflaged and were eaten by birds. The dark moths had better camouflage and improved chance of survival.
As a result, dark moths had a greater chance of reproducing and passing on the DNA sequences that coded for more melanin.
This led to a gradual increase in the frequency of these DNA sequences and so increased the proportion of dark moths until light moths became very rare in industrial areas.
The frequency of the DNA sequences coding for less melanin decreased. Note that this change was not due to pollution making the moths darker.
The sequence of DNA coding for the dark variety had always existed but only had a selective advantage and increased in frequency when the selection pressure changed.