There are many commercial products that are made from timber, or from a timber-based man-made board.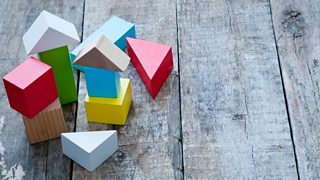 Many toys are made from timber, but the correct timber must be chosen with care, as the toys need to be tough and hard wearing. Beech is a hard-wearing timber and is used in many children's toys, as well as for kitchen worktops, tool handles (such as chisels and files), chopping boards and a wide variety of other uses.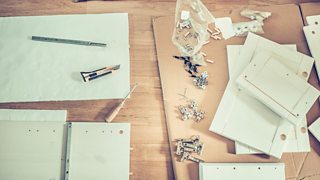 Flat-pack furniture is often made from a material called chipboard. Chipboard is made from small particles of timber and dust that are bound together with a resin. Chipboard is compressed so that it is dense and flat.
Chipboard needs to be coated so that moisture can't get to the wood fibres; otherwise, they will absorb the water, causing the chipboard to swell. Chipboard is normally covered with a polymer laminate - the polymer might have a pattern on it to look like an expensive hardwood or could be white. Most flat-pack furniture is designed on a computer and then cut and drilled by a computer numerical controlled (CNC) router. Chipboard has no grain and can be drilled and cut with ease.