Themes
Change/growing up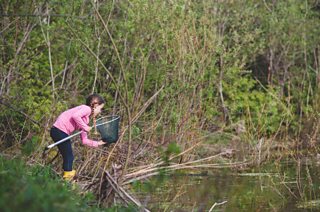 This poem describes a transition between a nostalgia for youth and an anticipation of what's ahead. Duffy uses the train journey to signify this. She repeats her mother's phrases which have obviously been with her since she was a child. This implies the 'child-in-her' is still present. Her reference to the child by the frog pond is an effective way of portraying the act of growing up, but her overall message is that we still keep hold of that part of ourselves who was so closely nurtured by a parent. We still remember our mother's words.
Relationships
The relationship between Duffy and her mother is poignantly handled in this poem. The poet recalls her mother's expressions with fondness. They are part of her. She hears them in her thoughts and "under the shallows of my breath." At the end she says she is "homesick" for her childhood, which she remembers in a positive light. She refers to her "love" for her mother's words, as if she is still comforted by them.
Comparisons
This poem would connect well with Originally as both explore the transition between childhood and adulthood as a journey or 'emigration'. The idea of moving from a brightly coloured, protective environment, and a nurturing female figure, to a more greyer, more threatening future is shared with In Mrs Tilscher's Class.