Gender inequality
Women experience inequality in relation to a number of factors:
income

employment

education

housing

health

social mobility
Income
On average, women earn less than men in equivalent employment. The gap between men and women's pay for full-time workers was 9.4% in April 2015, compared with 9.6% in 2014. While that was the narrowest difference since the figures were first published in 1997, there has been little change overall.
Since then the pay gap has remained at around £100 a week. According to the Office for National Statistics Annual Survey of Hours and Earnings (ASHE), men working full-time earn an average of £567 a week, while women earn £471.
Within the Equality Act 2010, the Labour Government planned to force employers to publish full pay details of all employees. However, the government changed these plans to allow companies to publish on a voluntary basis.
Women generally are also likely to have lower pensions and to have alternative sources of income such as dividends from stocks and shares.
Employment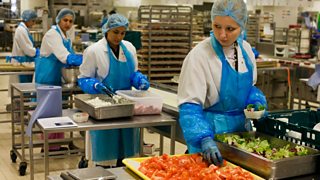 Women are disproportionately represented in lower paid employment. Women are concentrated in the 5Cs – caring, cashiering, catering, cleaning and clerical – employment areas where rates of pay are historically lower.
Women are also less likely to be employed, economically active, offered promotion or to access training courses when compared to men. In Scotland, 48% of women work part-time compared to 16% of men. (Scottish Govt.) More men are self-employed.
Education
Females out-perform males at every level in education from primary, through secondary and into further and higher education although the gap narrows the older people become.
Housing
Women are more likely to live in smaller properties of poorer quality. They are also more likely to be renting the property they live in.
Health
Women have greater life expectancy but higher rates of ill health.
Social mobility
The chances of improving one's own life through work are considerably less for women than men. In 2011, a report by the Resolution Foundation found that women were 40% less likely to improve their social status than men.
Explanations for gender inequality include:
discrimination

societal expectations

attitude