In Scotland, decisions on health are made by the Scottish Parliament. In 2008 the Scottish government's Equally Well report (and a follow-up report in 2010) set out their approach to reducing health inequalities.
It states that in order to tackle health inequalities, national and local government, the NHS in Scotland and the voluntary sector must work together.
Linked to Equally Well are a number of other initiatives including:
The Early Framework (2009) – aims to target government resources and promote partnership working to ensure children get the best start in life

NHS Healthcare Quality Strategy (Scotland) – aims to ensure equality of access to health care services regardless of a person's background or location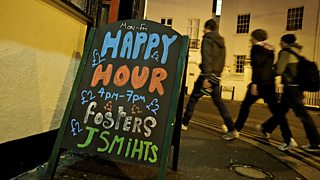 Other important Scottish government attempts to improve health and reduce health inequalities include:
minimum pricing for alcohol and the Alcohol Scotland Act (2010) which banned multi-buy alcohol sales and some types of alcohol promotions and advertising

the ban on smoking in enclosed public places (2006)

the introduction of plain package on cigarettes and the ban on cigarette displays

additional support to schemes to help people to stop smoking

greater drugs education (Know the Score) and a comprehensive drugs strategy (Road to Recovery)

various healthy living and eating campaigns including: Healthy Weight Route Map: A long term Obesity Strategy (2010), Healthy Eating Active Living (2008-2011), support for Take Life On and the Commonwealth Games legacy plan
A 2014 inquiry by the Scottish Parliament's Health and Sport Committee concluded that despite significant investment in tackling health inequalities in Scotland since devolution, the gap between rich and poor remains persistently wide.
The Committee found most of the primary causes of health inequalities were related to income and deprivation. It also heard that Government investment in public health campaigns – for example to tackle smoking, alcohol, poor diet and lack of exercise, often led to disproportionate uptake and could widen health inequalities rather than narrow them.
Given the link between poor health and income inequalities, the Committee was concerned that the implementation of welfare reform is reducing the income available to the poorest and most vulnerable individuals and families and may further impact on health and wellbeing inequalities.
The Committee also concluded that while the NHS has a key role to play in tackling health inequalities, it cannot do so successfully on its own and the efforts to address the issue need to be made on a much wider number of fronts.