Individualism versus collectivism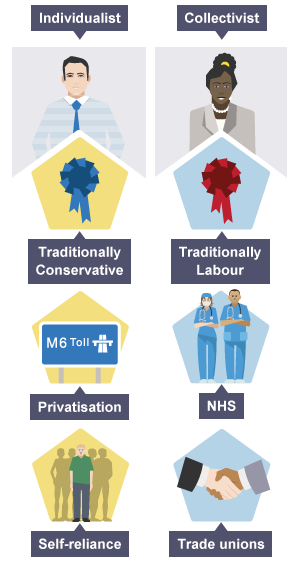 There are two main ideological views on the best way to deal with wealth and health inequalities. One is that individuals should take primary responsibility.
This means people should aim to make their own provision wherever possible in terms of housing, healthcare, education and retirement. Individualists argue the government does not have the resources to provide for all groups and that extended state support encourages dependency.
The other view is for increased state support in the provision of welfare. Collectivists believe too many people lack the means or ability to provide for their welfare and so state provision is the fairest and most effective way of meeting need and creating a better society.