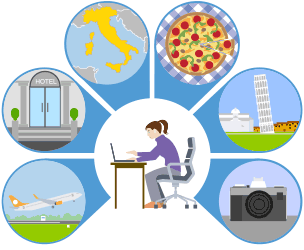 Reflective writing involves writing about an experience you have had. You should show how you felt about what happened to you both at the time and, if the experience is over, how you feel about it when you look back on it.
This requires that you stand back and look at your behaviour, feelings and reactions in certain situations you have experienced.
As well as trying to give an account of the experience, there are other aspects to be considered. The reader should get a sense of the writer's personality through how they reacted to or behaved during the experience.
The writing should also have a clear structure, with an opening, development of ideas and a resolution.