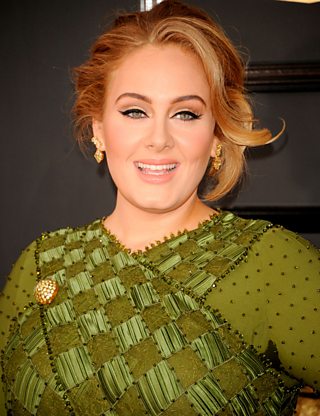 Born in 1988 in the UK, Adele has become one of the world's most successful singer-songwriters. She attended the BRIT School for Performing Arts, which has helped launch the careers of many notable British musicians.
Adele released three albums by 2018, each to critical and commercial acclaim. The albums are called, 19, 21 and 25 - each referring to the age of Adele when they were written. Some of her most famous songs are Rolling in the Deep, Skyfall, and Hello.
Like many of the most successful pop artists, Adele has played at many large stadiums including Wembley Stadium.
As Adele is a solo artist, the instrumentation to accompany her songs doesn't have to always stay the same. For example, Make You Feel My Love is simply Adele with a piano and violin accompaniment. In contrast, Skyfall utilises a full orchestra, which could be because it was written for a film soundtrack.
Pop instrumentation can be flexible depending on whether you are listening online to a recording, attending a live concert or watching an arrangement.
Someone Like You
Someone Like You is inspired by a broken heart and trying to come to terms with this. The lyrics are directed at a former love.
In the lyrics of Someone Like You, Adele reveals that she 'was feeling pretty miserable and pretty lonely'. The song is about a break up of an 18-month-long relationship with a man that Adele believed she would marry. Instead, within a matter of months he was engaged to someone else.
Adele wrote the lyrics before collaborating with Dan Wilson on the melody and harmony. Dan Wilson is playing the piano on the recording.
The song became Adele's first number one UK single and the biggest-selling single of 2011. It has sold over 1.5 million copies in the UK.