The Beatles were a very popular British rock band from Liverpool that rose to fame in the 1960s. The band was made up of four members: Paul McCartney, John Lennon, George Harrison and Ringo Starr. McCartney and Lennon wrote over 300 songs together including hits such as Hey Jude and Let It Be.
The Beatles were heavily influenced by Elvis Presley and Chuck Berry in their early career. Paul McCartney admitted the bassline for I Saw Her Standing There was taken from the Chuck Berry song I'm Talking About You. Rock 'n' roll was still hugely popular in the early 1960s. Now, teenagers had a music genre which they identified with.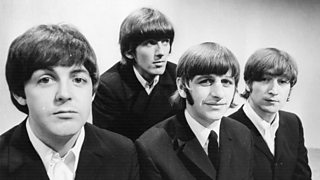 The Beatles produced, performed, composed many songs about places from their childhood in Liverpool, such as Penny Lane and Strawberry Fields. The Beatles were famously associated with The Cavern Club venue in Liverpool, which is where their first manager, Paul Epstein, spotted them.
John Lennon was assassinated in December 1980 and George Harrison died of lung cancer in 2001. Paul McCartney and Ringo Starr are still alive and still performing in 2019. When all of the band members were alive, The Beatles released a total of 12 albums, selling over 800 million copies worldwide. The band split in up 1970 after Paul McCartney announced he was leaving the band.
Here is a discography of The Beatles throughout the 1960s.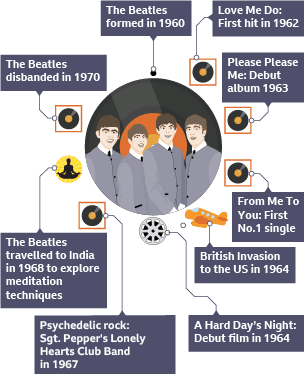 I Saw Her Standing There
Paul McCartney had the idea for this song after attending a concert in Liverpool. The following day, McCartney and Lennon absconded from school to write the song in McCartney's front room with a piano and guitar.
I Saw Her Standing There is the first track on the Please Please Me album. The lyrics are about McCartney's girlfriend at the time, who was 17. The song is about falling in love with a girl then having eyes for no-one else.
This song includes rock 'n' roll features such as primary chords throughout the verse and chorus, simple melodic patterns that fit the lyrics, a backbeat riff that starts in the introduction and continues throughout the verse and chorus, and flattened seventh blue notes. To hear the latter, listen to the guitar riff in the opening bars.