Devolution and further powers
The Scotland Act (2012)
The Scotland Act (2012) extended the powers of the Scottish Parliament and since 2016 it has allowed it to set new Scottish rates for income tax. It also gives the Scottish Government new borrowing powers and additional powers in the areas of drink-driving, misuse of drugs and speed limits. Stamp Duty Land Tax and Landfill Tax have also been fully devolved to the Scottish Parliament.
The Scotland Act 2016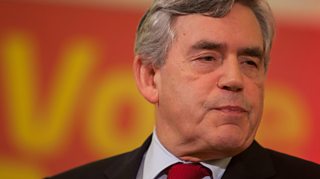 One consequence of the Scottish independence referendum of 2014 was further devolution for Scotland. The leaders of each of the three main UK parties (Conservative, Labour and Liberal Democrat) promised that, should the people of Scotland vote to remain within the UK, the Scottish Parliament would gain further additional powers beyond the Scotland Act of 2012. This promise became known as 'The Vow'.
Since April 2017, the Scottish Parliament has been able to set the rates and bands of income tax for the first time. It keeps half of all VAT receipts and is allowed to top up welfare benefits and create new payments. The Scottish government and Scottish Parliament will be recognised as permanent parts of the constitution, with a referendum required before either can be abolished.
Ministers at Holyrood also have control over Scotland's abortion laws and enhanced powers over welfare, including the ability to top-up any cuts to tax credits made by the UK government.
Impact of devolution in Scotland
Devolved powers give the Scottish Parliament the opportunity to deliver "Scottish solutions to Scottish problems". For example, the Scottish Parliament passed laws to abolish university tuition fees in Scotland (2001) and introduce a ban on smoking in enclosed public places (2006). More recently, the Scottish Parliament legalised same sex marriage (2014) and abolished the right for council tenants to buy their homes (2014).