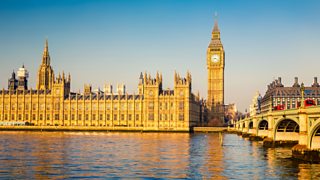 In the UK, the Parliament at Westminster is sovereign. This means the UK Parliament has the power to make the final decision on laws and how the country is run.
However, the UK Parliament has devolved a limited number of powers to the Scottish Parliament and the Welsh and Northern Ireland assemblies. These institutions make decisions in certain defined areas.
In the past the UK Government also had to follow laws made by the European Union (EU). Following the 2016 referendum the UK has decided to leave the EU and will no longer have to obey decisions made by the EU in Brussels. It is expected that Britain will have left the EU by 31 October 2019.