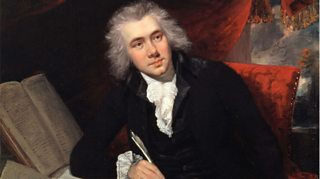 Led by William Wilberforce, the abolitionists spent two decades trying to get Parliament to pass a law ending the slave trade.
How did they do this?
In 1789, Wilberforce made a three hour speech against slavery in Parliament. In 1791, Wilberforce introduced another Bill to abolish the slave trade. The Bill was not passed.
In every year between 1791 and 1806, Wilberforce presented a Bill for the abolition of the slave trade.
In 1806, Wilberforce's friend James Stephen proposed a Bill banning British ships from carrying slaves to French colonies. This stopped two-thirds of the slave trade and made it unprofitable.
In 1807, after a huge campaign, Parliament abolished the slave trade.