Purpose
A text can have many purposes. Some examples are:
To inform - to give facts about something.

To persuade - to change the reader's opinion.

To entertain - to give pleasure or enjoyment.

To educate - to give knowledge.

To explain - to tell how or why something happened.

To describe - to give an account of something.
Audience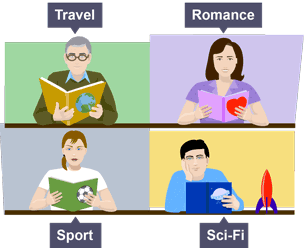 The audience is the group of people who are most likely to read a text. Think about the subject matter, content and language to help you decide who the audience could be.