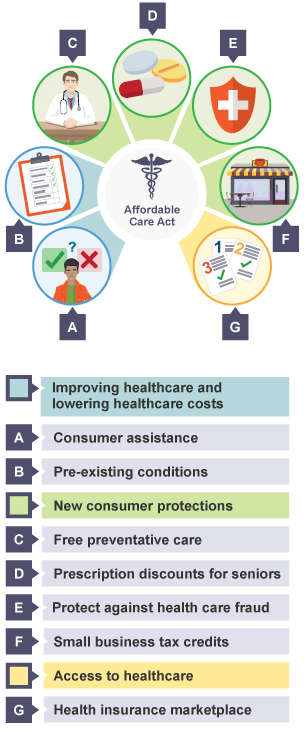 The Affordable Care Act – often referred to as 'Obamacare' – was introduced in October 2013 to give Americans better health security by putting in place comprehensive health insurance reforms that:
expand coverage

hold insurance companies accountable

lower healthcare costs

guarantee more choice

enhance the quality of care for all Americans
The aim of Obamacare is to increase the quality and affordability of health insurance, lower the uninsured rate by expanding public and private insurance coverage, and reduce the costs of health care for individuals and the government. It is estimated that over one million people have signed up. However, this is a lower uptake than expected.
Under Obamacare:
all Americans must have access to health insurance

businesses with more than 50 full-time employees must offer health insurance coverage

insurance companies must provide a minimum level of cover regardless of age or medical history

subsidies for health care are provided for families living below the poverty line
Reaction to Obamacare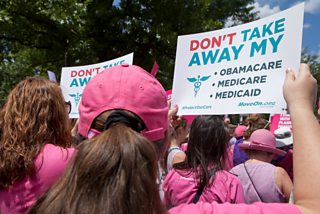 Republicans are against Obamacare stating that it is unaffordable, it has led to hundreds of thousands of jobs losses, and represents excessive government interference in private lives.
While most Republicans dislike Obamacare, many Democrats have embraced it. It has led to higher insurance premiums for some. On the other hand, it has widened access to health insurance.
Obamacare has been divisive. It could be argued Obamacare is the reason behind the Democrats losing control of both houses of Congress in 2014.
Following the election of President Trump, Congress began dismantling Obama care.