Some phenotypes are determined by a single gene. A person receives one version of the gene from each of their parents. These versions may be the same or different from each other.
There are two versions of a gene that allows the tastebuds on your tongue to react with a chemical called PTC. One version of the gene makes PTC on your tongue taste very bitter. With the other version, PTC on your tongue has no taste at all. The diagram shows a family tree for PTC tasting.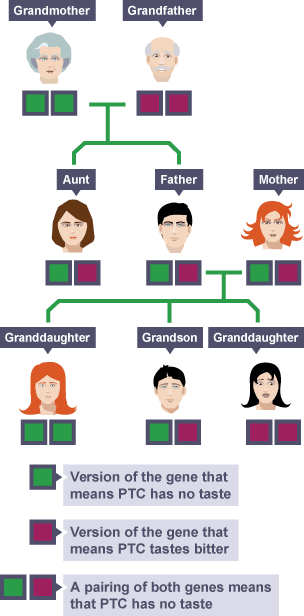 The version of the gene that allows tasting of PTC is masked if it is paired with the version of the gene that does not allow tasting. A person will only get a bitter taste from PTC if they inherit a copy of the gene for tasting PTC from both of their parents. Therefore in the family tree above, only the grandfather and the youngest daughter can taste PTC.