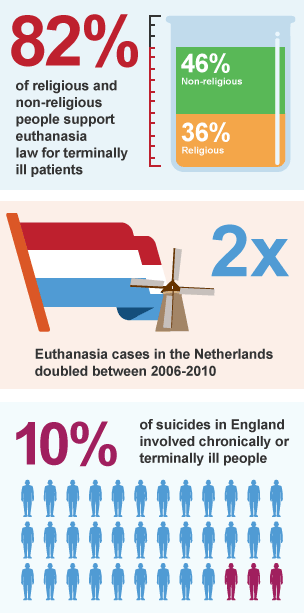 There are powerful arguments for and against euthanasia.
People with different beliefs may agree with many of these arguments. For example, an atheist may recognise that there are dangers in allowing euthanasia (the slippery slope argument). However, they might also feel that an individual's right to direct their own life outweighs other good arguments.
Many religious believers are likely to have great sympathy with arguments that a person should not have to live in agony. Despite this, the idea for them that life is sacred may outweigh other arguments, however good.