The graph below shows the results for an investigation into the volume of gas produced during the reaction between dilute hydrochloric acid and magnesium.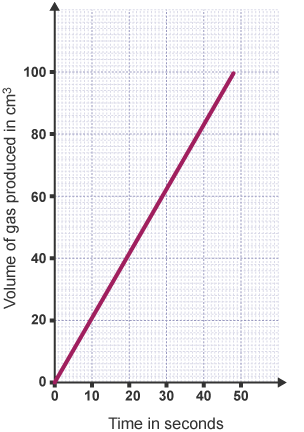 The table shows the results which were collected when the concentration was two times greater than the results shown in the graph.
Time in seconds

Volume of gas produced in cm

3

0

0

10

35

15

52

20

80

30

87
Plot the results from the table onto the graph paper. Draw a line of best fit. [3 marks]
This question is AQA material which is reproduced by permission of AQA.