Case study: Christchurch 2011 - high income country (HIC)
Causes
The earthquake struck the city of Christchurch in New Zealand on 22 February 2011. It was a 6.3 magnitude earthquake and the focus was very shallow at 4.99 km deep. The earthquake happened on a conservative plate boundary between the Pacific Plate and the Australian Plate.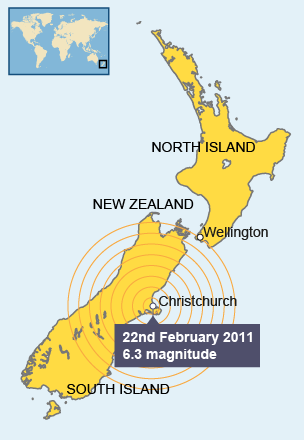 Effects
Primary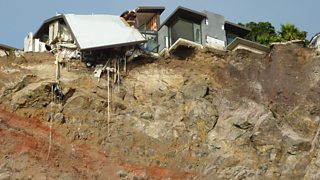 181 people were killed.

2,000 injured.

Over 50% of the city's buildings were damaged.

The city's cathedral spire collapsed.

Water and sewage pipes were damaged.
Secondary
Businesses were closed for a long time.

Christchurch couldn't hold five Rugby World Cup matches.

Schools were closed for two weeks due to the damage.
Responses
Short-term
International aid was provided (around $6-7 million).

Aid workers from charities such as the Red Cross came to help.

Areas were zoned to assess damage.

300 Australian police officers were flown in.
Long-term
$898 million in building insurance claims.

Water and sewerage was restored to the city by August 2011.

Temporary housing was provided.